Author: Miles Deutscher, crypto KOL
Compiled by: Felix
In the past month or so, the price of SOL has increased by 178%, making the Solana ecosystem the focus of market attention. This may be a good sign for users who are ambushing airdrops, because the probability of airdrops is greatly increased.
The growth of Solana TVL confirms the increasing market interest in its ecosystem. As the fastest growing public chain in November, Solana's TVL increased by 121% to US$563 million.
Among the many Solana ecological projects, there are still more than 20 protocols that have not yet issued tokens. Many of these projects were launched in the bear market. However, as the market conditions have improved, many protocols have begun to put token issuance on the agenda, which is the largest in history. The Solana airdrop season may begin.
Currently, there are 7 noteworthy protocols on Solana that will launch tokens in 2024. This article will take stock of these potential projects and their interactive guides.
1.Drift _ _
Drift is a permanent DEX built on Solana that has not yet launched a token.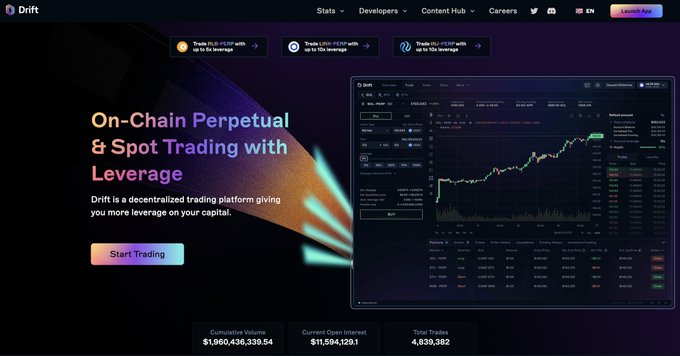 How to qualify for air investment:
Connect wallet to Drift
trade on exchange
Provide liquidity to Drift Liquidity Provider (DLP)
Deposit assets into Drift Vault built on Solana
2. JitoSOL _
Jito is a SOL liquidity staking platform that provides staking rewards of approximately 6.8% APY.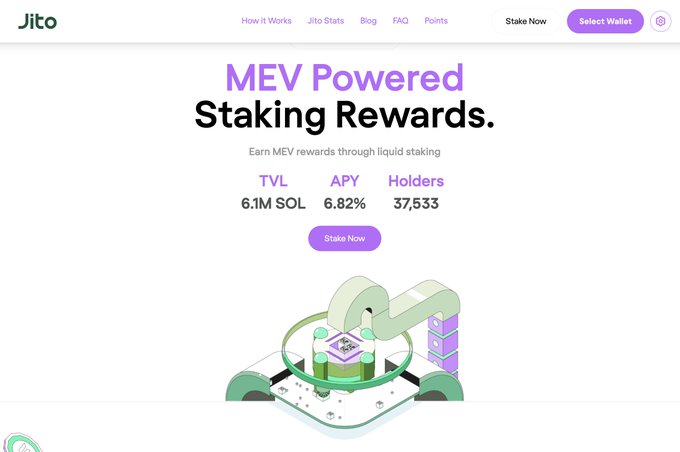 How to qualify for air investing:
Staking SOL on Jito as jitoSOL
Save JitoSOL in your wallet (Earn 1 point per day per JitoSOL)
Deposit JitoSOL into LP of other DeFi protocols (Earn 2 points per day for each JitoSOL)
Use their recommendation system to others
3.Marginfi
MarginFi is a lending protocol on Solana that allows borrowing and lending various assets. The platform has officially launched a "loyalty points" program that may facilitate airdrops.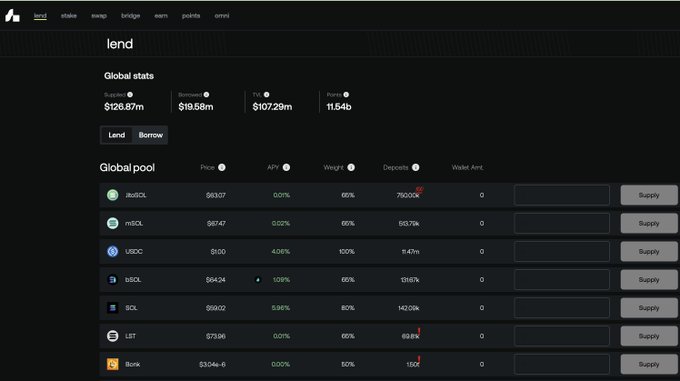 How to earn points:
Lending assets on MarginFi
Borrow assets with MarginFi
Recommend other users to use MarginFi
Of course, you can also use SOL as LST (liquidity staked token).
4.Jupiter _
Jupiter is a DEX aggregator that allows users to get the best swap rates on Solana, with limit orders, DCA, (dollar cost averaging: a strategy in which investors divide the total investment amount to buy specific assets on a regular basis) , bridging and permanent trading functions.
How to qualify for air investment:
Trade on Jupiter
Set a limit order on Jupiter
Setting up DCA using Jupiter
Using Jupiter bridge
Trade perps on Jupiter
5. Zeta Markets
Zeta Markets is a DeFi futures and options trading platform that allows users to effectively hedge the risk of crypto market volatility and extreme events.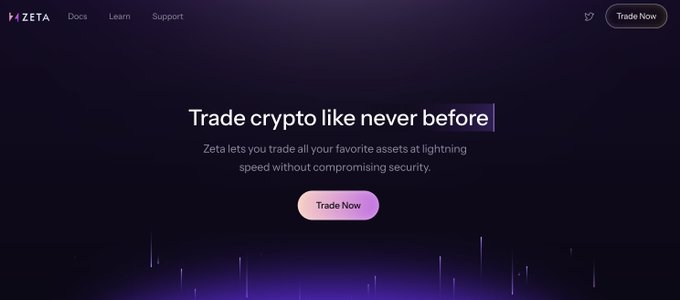 Zeta Markets has an official points system, which could be a sign of future airdrops. Their point system is simple: for every $1 increase in the number of Takers, the Z Points will increase by 1.
• Deposit USDC and do some trading on the exchange.
6. Tensor _
Tensor is the Solana ecological NFT market platform and a protocol with an official points system (similar to BLUR).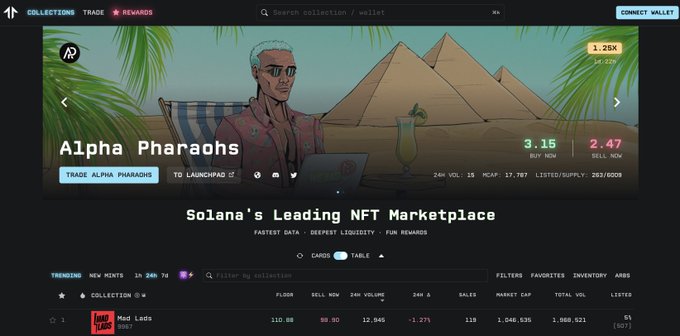 Users can accumulate points in the following ways:
List NFTs in the top 100 collections
Bid on NFTs from the top 100 collections
Minting NFTs from the top 100 collections
7.Phantom _ _
Phantom is the most popular wallet on Solana, with over 3 million users.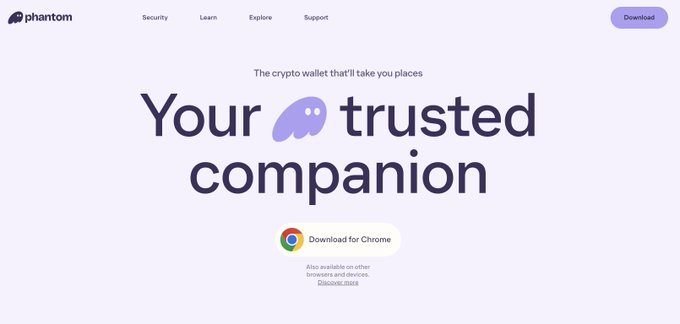 If a certain token is issued, it might be a good idea to create some activity retroactively.
Create a Phantom wallet
Trade tokens via Phantom Wallet
Unlock the DRiP Phantom collection
Users can do all of these as separate airdrops – but there are creative ways to save time and effort by executing a multi-protocol interaction strategy to qualify for multiple airdrops at once.
In addition, on-chain analyst Patrick Scott and crypto KOL Aylo also shared their multiple interaction strategies on Solana:
Strategy 1
Staking SOL on Jito_sol
Lending JitoSOL on Marginfi
Borrow SOL on Marginfi and loop
JitoSOL earns bonus points for use in DeFi, and borrowing on MarginFi earns 4x the return on borrowing points.
Strategy 2
(The JitoSOL pool on MarginFi is currently full)
Staking SOL on Marginfi
Lending mSOL on Marginfi
Borrow SOL on Marginfi and loop
Marinade is running an MNDE incentive program until the end of this year.
Strategy 3
Staking SOL on Marginfi or Jito_sol
Lending JitoSOL or mSOL on Marginfi
Borrow WBTC, SOL or ETH and provide liquidity to Drift
Strategy 4
Stake some SOL on JitoSOL (earn points for JITO)
Deposit JitoSol into Marginfi (earn MRGN points + earn more JITO points)
Lending the cheapest LST (currently mSOL) on MarginFi (earn 4x MRGN points)
Trade mSOL on Jupiter for JitoSol (eligible for future JUP airdrops)
Deposit half of JitoSol into the Kamino vault (earn more points for JITO and qualify for future KAMINO airdrops)
Deposit the other half of JitoSol into Drift (earn more Jito or DRIFT points)
Trade some Perps on Drift (to gain access to future DRIFT short-term investments)
Deposit some USDC and trade some Perps on Zeta Markets (earn ZETA Points)
If a few transactions are profitable, visit the Tensor protocol and use your profits to purchase Tensorian
Staking Tensorian (earn TENSOR points)