Multichain co-founder and CEO Zhao Jun is currently missing. Qian Dejun, founder of the Fusion Foundation and former co-founder of Multichain, also said on Twitter that he has not yet contacted Shang Zhao Jun.
For a while, various speculations gradually emerged, and there was even the sound that the Multichain team had been arrested. The market sentiment of fear, hesitation and doubt led to a 5-fold increase in the daily transaction volume of Cross-chain bridges. Some people assert that Multichain has fallen, but whether this is really the case, encryption KOL Ignas disagrees, and starting from the data indicators on the chain, he believes that the suspension of Multichain did not cause a large amount of capital outflow.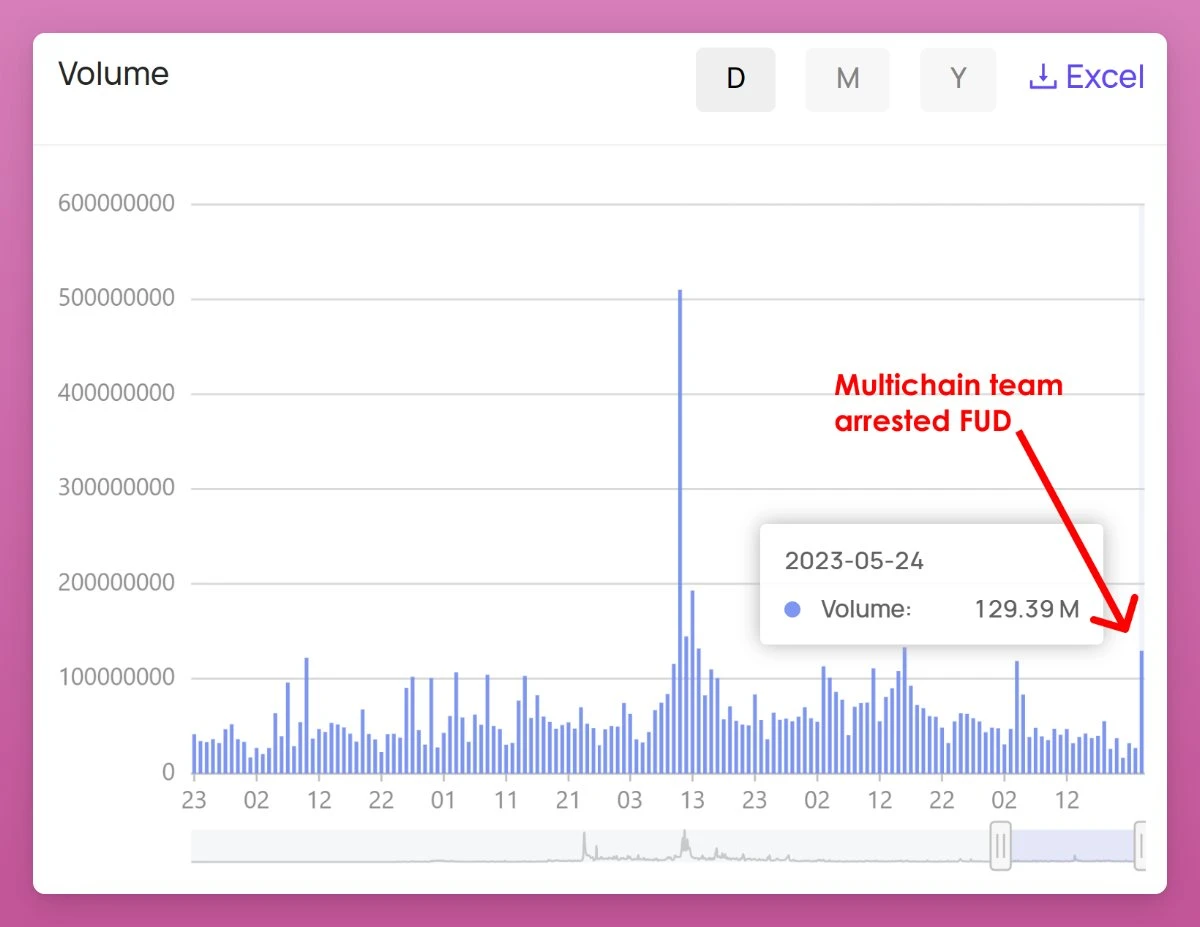 Multichain's transaction volume is $129 million, second only to Stargate. However, when zoomed out, Cross-chain bridge transaction volumes do not show clear signs of panic.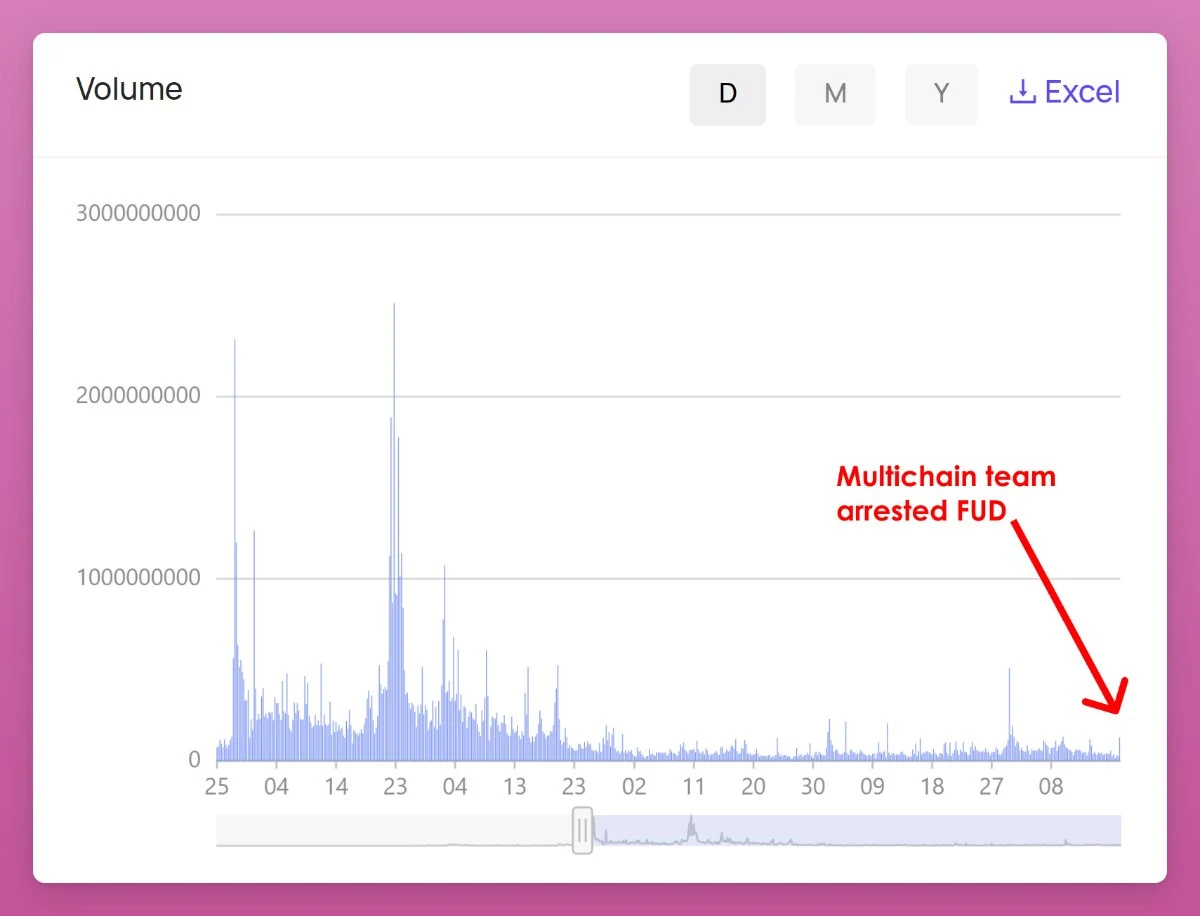 An Ape's Prologue, the research arm of Thanefield Capital, tweeted that Fantom is the protocol with the greatest exposure to Multichain:
One is that 35% of the total lock-up volume (TVL) is locked on Multichain, and a large part of the chain's assets are issued by Multichain.
The second is that Multichain issued 40% of Fantom assets, excluding its native token FTM. These assets (mainly encapsulated assets) total $650 million, indicating a heavy reliance on Multichain.
The third is Stablecoin. In the Fantom ecosystem, the market value of Stablecoin issued by Multichain ($458 million) accounts for 81% of the total market value of Fantom ecological Stablecoin($567 million), of which USDC leads with $194 million.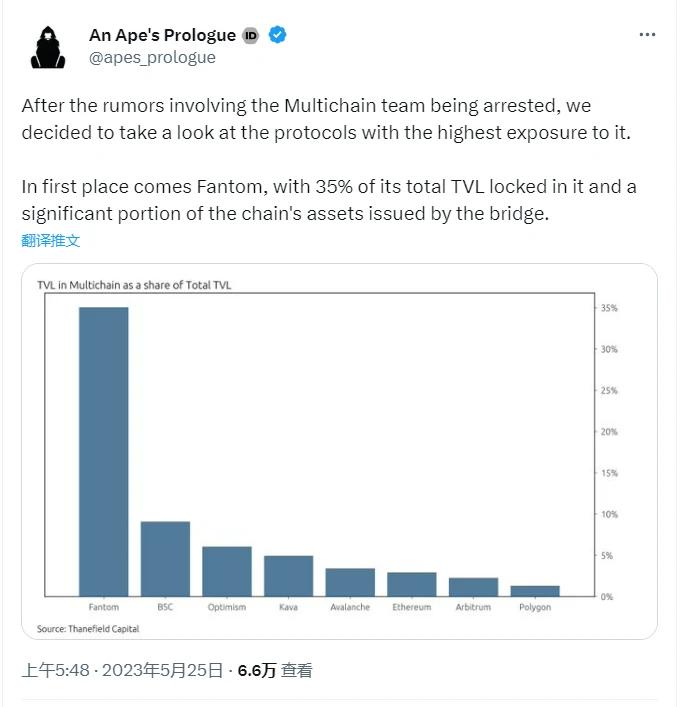 It is not difficult to speculate that there should be a large outflow of market funds, but in fact, the funds withdrawn were only $18 million more than the funds deposited. That's just 1% of its $1.78 billion total TVL, and there's not much to scare here, either.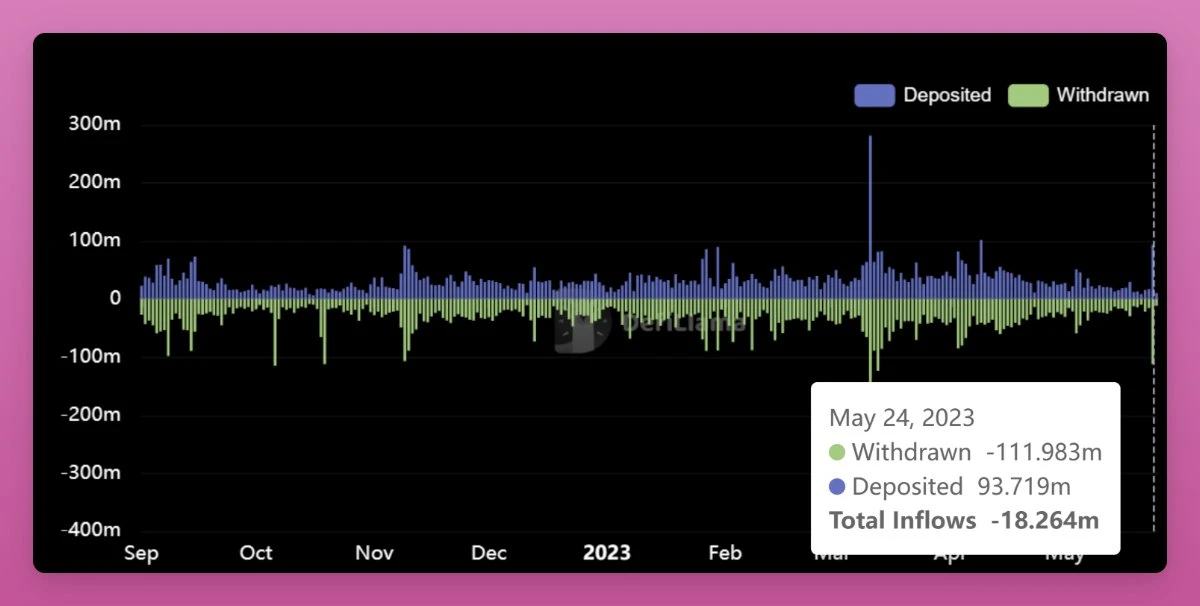 Due to its reliance on Multichain, Fantom should have experienced a large outflow of TVL. Although TVL fell 9.55% in dollar terms, the data showed no significant outflows.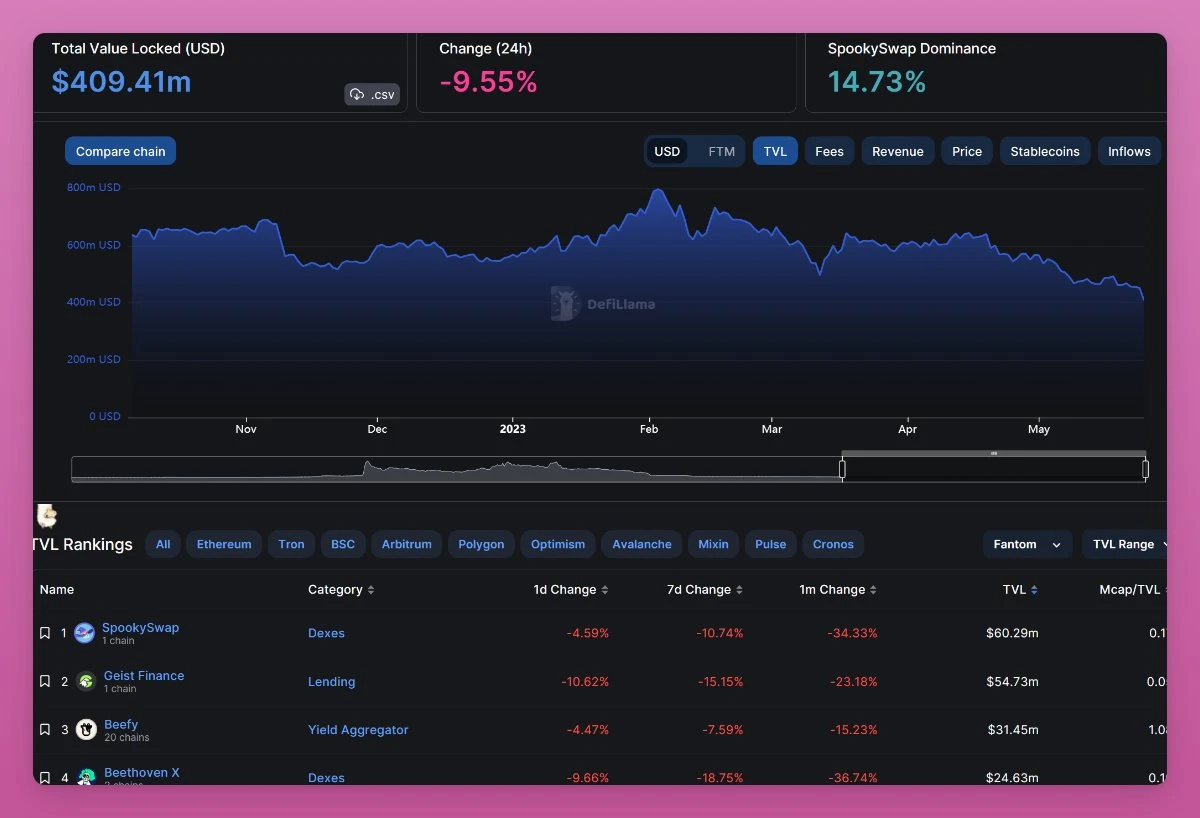 The clearest sign of panic is Multichain LPs on Fantom. In total, LPs withdrew $33 million from Fantom, while depositing only $1.7 million.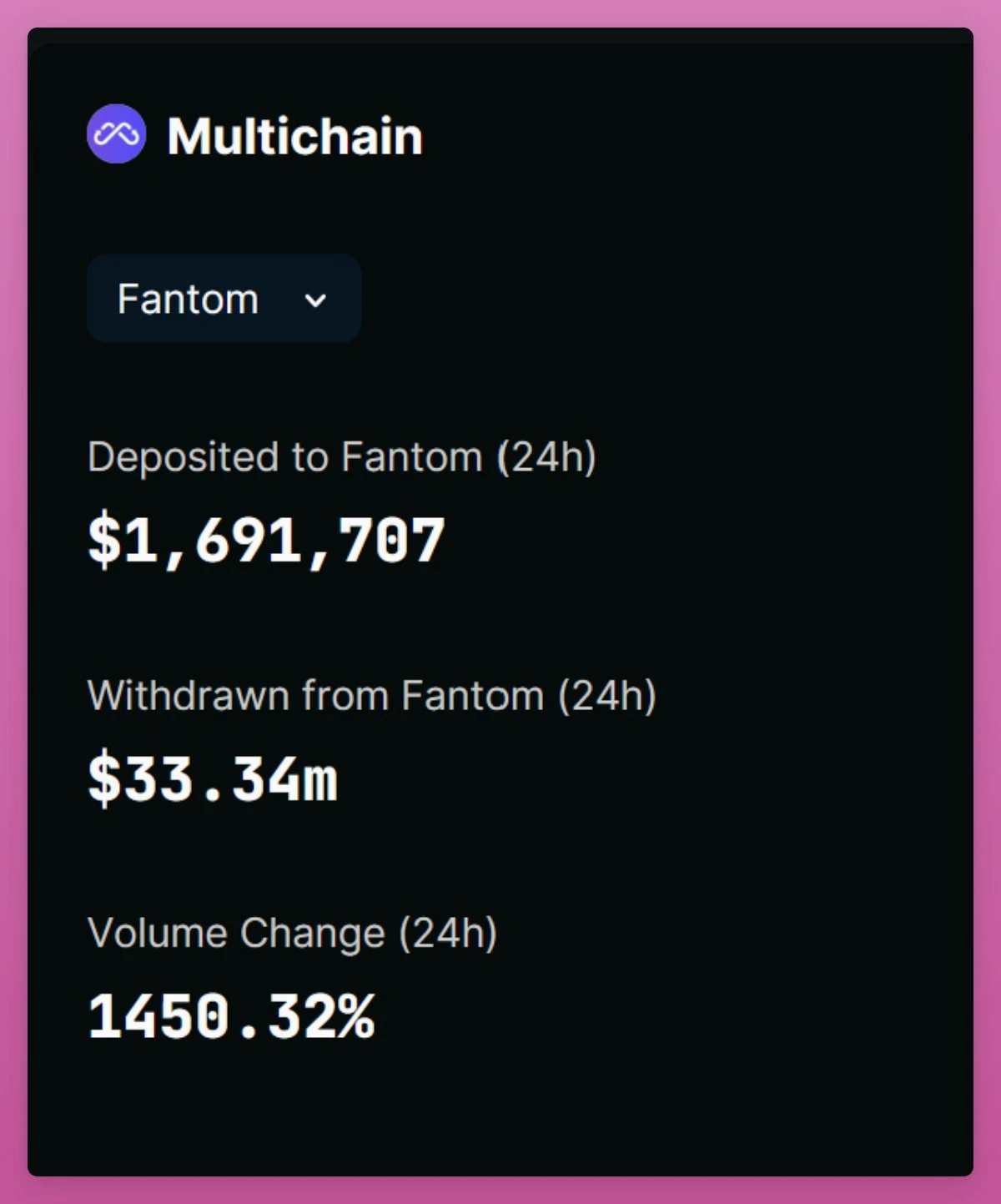 Multichain officially stated that "some Cross-chain cannot be used due to force majeure", and KAVA, zkSync and Polygon zkEVM routes are temporarily suspended. There are 83 transactions pending for more than a day.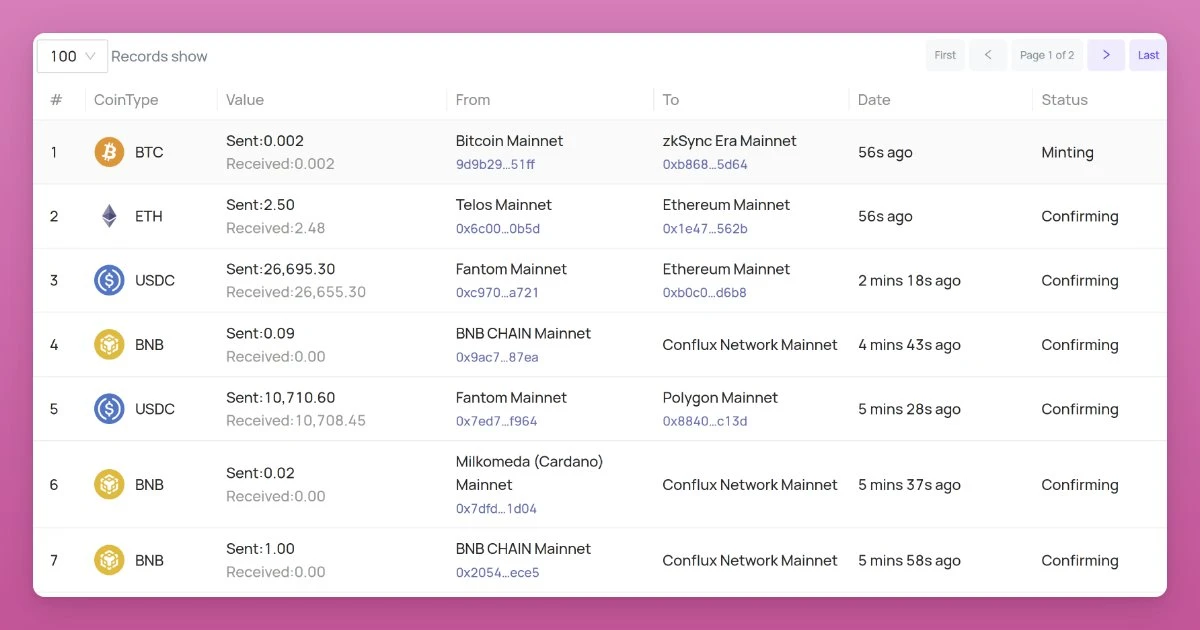 Maybe the worst is yet to come, but on-chain data doesn't show massive outflows. However, what is worrisome is the lack of communication between the teams.
Finally, borrow Vitalik's views on Cross-chain bridges:
"Minimize reliance on Cross-chain bridges."
If you are concerned about the security of your assets, it is better to keep your tokens on their native blockchain.