From the perception that Bitcoin's recent correction is a healthy move in the overall uptrend, the legal battle between Ripple and the SEC is likely to come to an end in July. Here are some of the highlights on the news. crypto market.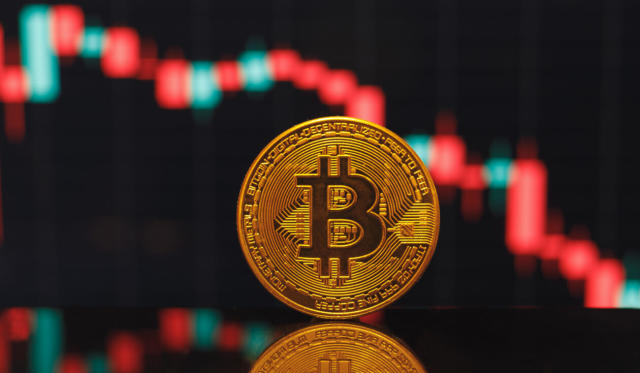 Trader Michaël van de Poppe told his 557,200 Twitter followers that BTC 's most recent correction was healthy in an overall uptrend.
"If you look at the higher timeframes, everything is fine. This is just a healthy correction in an uptrend, approaching many support levels. Instead of expecting BTC to return to $12,000, it is important to XEM how the price reacts at these support levels."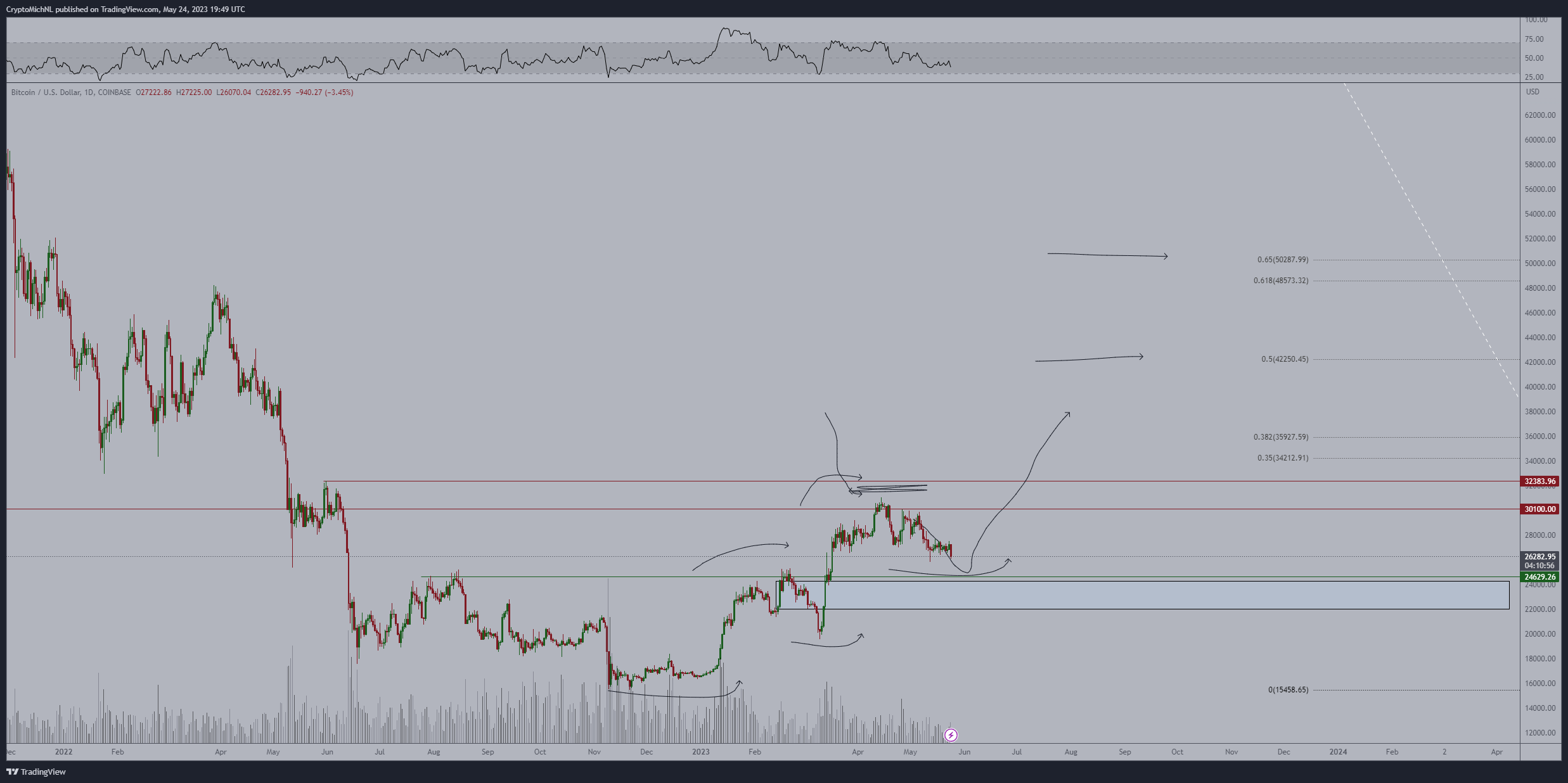 Source: Michael van de Poppe
Furthermore, if BTC returns above $26,600, Van de Poppe suggests that the market has seen a local bottom.
"Bitcoin is still hovering near the bottom. Today is probably the decisive day on the short-term trend in the near term. If we get back above $26,600, the market has bottomed locally and I will be looking for long positions."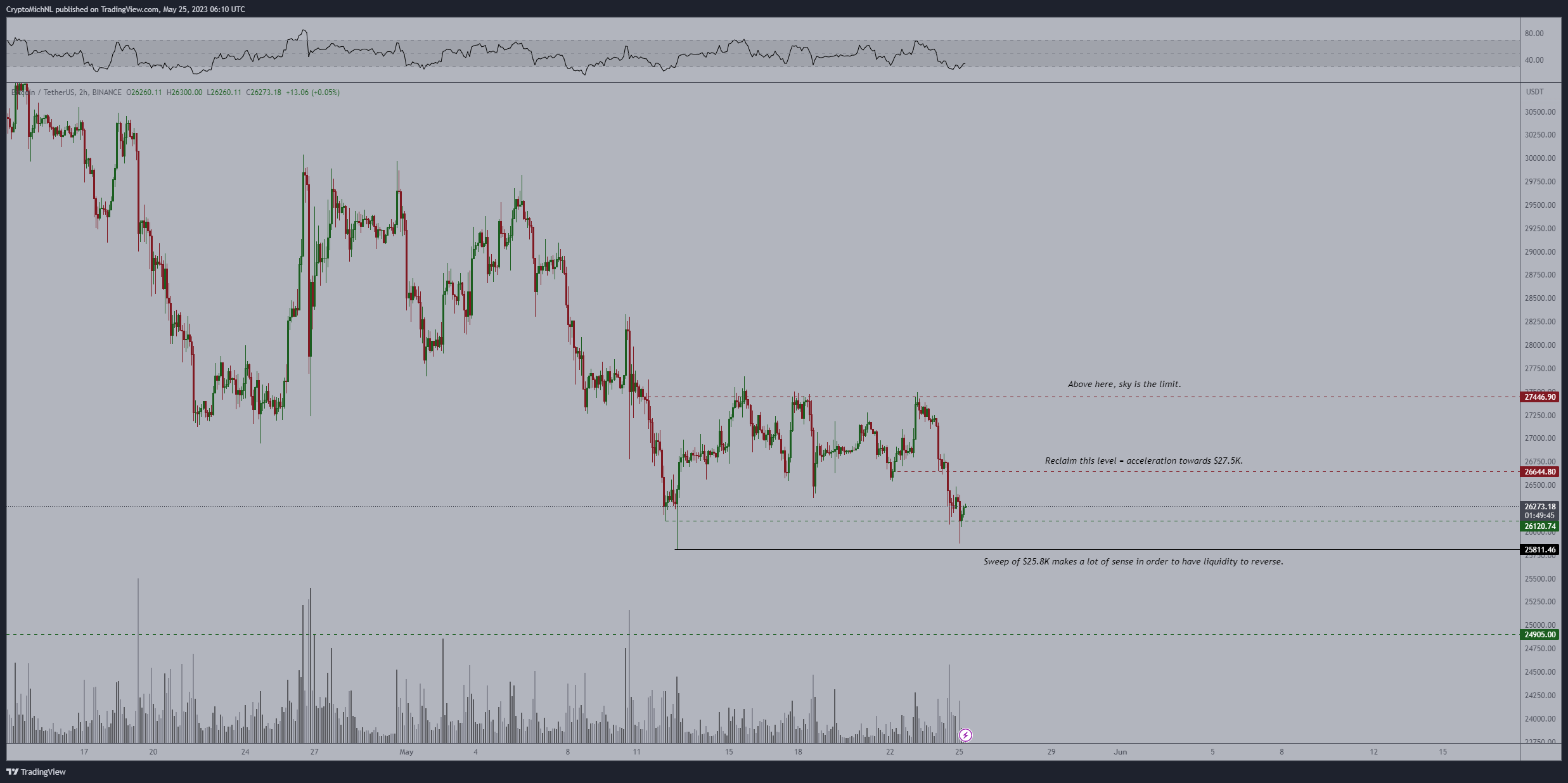 Source: Michael van de Poppe
According to legal analyst Jeremy Hogan, the battle between Ripple and the US Securities and Exchange Commission (SEC) is expected to come to an end in July.
Prominent lawyer and digital asset advocate shared his insights into the case, noting the timing of important rulings made earlier.
Judge Torres, who presides over the SEC and Ripple case, issues major rulings about every nine weeks. Hogan said previous rulings on September 29, December 19, March 6 and May 16, stressing that there is only one major ruling left, namely the summary ruling.
Based on this data, Hogan predicted a final decision would likely be made in mid-July.
In an effort to revolutionize digital finance and streamline transactions, Circle, the renowned global financial technology company, recently launched Euro Coin on the Avalanche blockchain.
Euro Coin, a fully euro-backed Stablecoin , is the first step in Circle's ambitious plan to introduce a series of Multichain launches, provide faster financial services and more efficient for developers and users.
The integration of Euro Coin into the Avalanche blockchain is set to drastically increase the Liquidity of the euro, giving global users the option to conduct transactions in euros with Euro Coin or in US dollars with USDC, another Stablecoin issued by Circle.
With similar smart contract designs, developers who already support USDC in their applications will find Euro Coin integration seamless.
According to sources from Bloomberg, venture capital group Digital Currency Group (DCG) has closed its subsidiary TradeBlock due to the difficult economic context and unfavorable regulatory environment for crypto in the US.
Accordingly, TradeBlock, led by Breanne Madigan, will begin closing on May 31.
TradeBlock's decision to cease operations comes after DCG closed its asset management headquarters in January 2023. Prior to that, the platform also laid off more than 500 employees due to the contagion from the FTX crash and the crypto market downturn.
A deferral will allow the borrower (DCG) to temporarily reduce or suspend payments and commit to completion at a later date. Gemini also stated that XEM the exchange's possible postponement will depend on DCG's willingness to enter good faith negotiations to reach an agreement.
Gate Group, a crypto asset services provider best known for its Hong Kong-based Gate.io crypto exchange, has announced the launch of its newest trading platform, Gate.HK.
With a focus on providing high-quality virtual asset services, Gate.HK aims to serve a wide range of users, including retail investors and professional traders.
As of May 23, Gate.HK has opened its doors to registration and trading services, offering a comprehensive feature set. Users can now deposit and withdraw virtual assets, as well as participate in spot trading on a variety of cryptocurrencies, including Bitcoin (BTC), Ethereum (ETH) and Litecoin (LTC).
Gate Group's decision to introduce Gate.HK is in line with its strategic vision to expand its offering services and diversify its trading platform. By leveraging expertise in the virtual asset industry, Gate Group aims to provide users with a wider range of trading services on Gate.HK, meeting the specific needs of different investors.
Fantom (FTM), the highly scalable blockchain network, is facing a precarious situation due to its exposure to Multichain, its official cross-chain bridge.
A large portion of the total value of assets locked (TVL) on the Multichain network comes from Fantom, raising concerns about the potential impact of recent developments.
According to current data, Multichain has a TVL of about $1.76 billion, of which Fantom has the largest share at 36.7%. Assets on Fantom are around $1.66 billion, with almost 40% of these being wrapped assets of Multichain.
Stablecoin on Fantom is USDC, with assets of 191 million USDC and 82 million USDT, mainly issued by Multichain.
This is an alarming signal given the recent news surrounding Multichain. While details are crackdown at the moment, there have been reports suggesting potential legal issues related to the Multichain team. Any disruption to Multichain operations could have serious consequences for Fantom, given the financial relationship between them.
Stably, a leading provider of Stablecoin as a Service (SCaaS) infrastructure and fiat on/off-ramps for Web3 projects, is aiming to revolutionize the nascent Bitcoin market by launching a supported Stablecoin Supported in US Dollars (USD), Stable USD , as BRC20 tokens issued exclusively under the symbol #USD.
This development marks an important milestone in the exponentially growing Bitcoin ecosystem.
According to Stably, every #USD token is backed 1 – 1 in USD managed by a US custodian held in a KYC/AML verified collateral account, ensuring the benefit of token holders. Monthly reporting for the account is also done by third-party Stablecoin validators to ensure #USD tokens are always fully collateralized in USD.
In early May, Blur, the leading NFT exchange on Ethereum, launched an NFT lending platform called Blend. Since then, the project has accounted for more than 82% of the lending volume in the market.
According to a report from DappRadar on Thursday (May 25), Blend recorded a trading volume of up to 169,900 ETH (equivalent to 308 million USD) in the first 22 days. During that period, activity across all lending platforms recorded a trading volume of $375 million.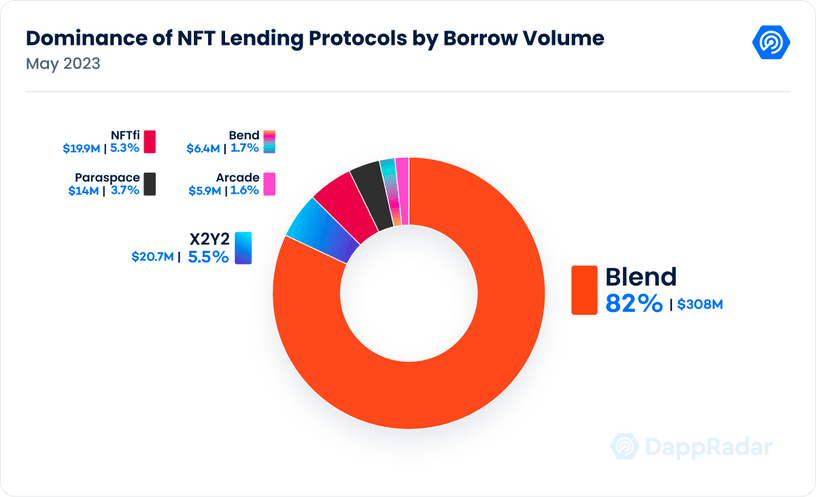 NFT lending market share | Source: DappRadar.
On the first day of launch, more than 4,200 ETH was lent, equivalent to 7.6 million USD. This number has increased by 3,945% in less than a month.
On the other hand, NFT trading volume only reached 466 million USD. This shows a movement of cash flow to the NFT lending business, with 46.2% of Blur's trading volume coming from lending.
According to its latest announcement, VeChain plans to stimulate growth in its network through the newly launched WEB3 workshop.
VET is currently trading at $0.019, down 41% from its current peak in 2023. The price action reflects a pause after previous selling pressure, but it also represents weak demand. This explains why the market has yet to recover due to the current market sentiment.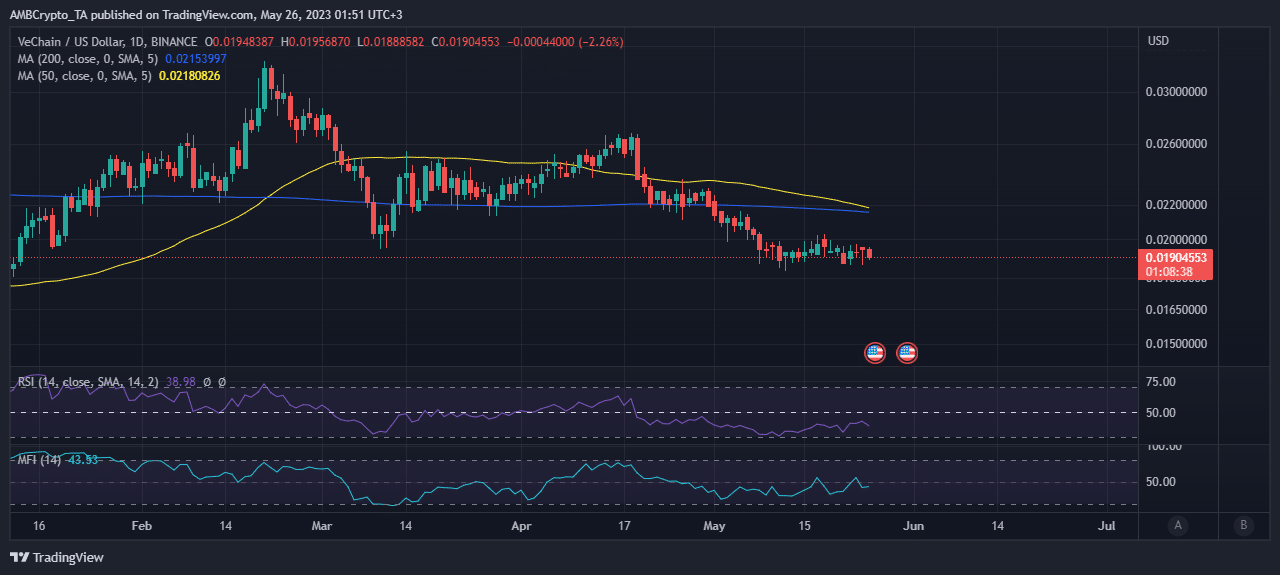 Source: TradingView
VET figures show uncertainty about the next move, despite notable shifts in social metrics. A review of VET's on-chain data shows that trading volume remains the same from last week.
Market sentiment fell to a weekly low on May 23, but has since rebounded, albeit not as strongly as expected.

Source: Santiment
Crypto Capital Venture founder Dan Gambardello has drawn the attention of the crypto community with the fact that the memecoin, Snek, has set a new ATH high.
This memecoin is based on Cardano, so he tweeted that this is an important milestone not only for Snek itself and its holders but also for the Cardano blockchain in general.
Snek is a memecoin that was launched in mid-May. The project hit a new ATH at $0.0005351 having bounced over 26% in the last 24 hours alone.
Matcha, the decentralized platform for searching and trading tokens, has just released its latest version, packed with new features and improvements. The Matcha development team shares updates, including the introduction of a proprietary trading mode called Matcha Auto and token availability in the web3 ecosystem.
Matcha's primary goal is to provide users with a seamless and smooth experience when searching and trading tokens, with valuable insights gleaned from over 79,000 Matcha closed beta signups and broad feedback. widely from users.
One of the standout features of the latest version of Matcha is the trading mode called Matcha Auto. Developed using 0x's Tx Forwarding API, Matcha Auto provides faster transaction confirmations and elimination of failed transactions while maintaining competitive pricing.
By leveraging Matcha Auto, users can experience fast transaction confirmations, avoid transaction delays in the mempool, and ensure they can keep pace with market fluctuations.
Join Telegram of Bitcoin Magazine: https://t.me/tapchibitcoinvn
Follow Twitter: https://twitter.com/tapchibtc_io
Follow Tiktok: https://www.tiktok.com/@tapchibitcoin
Viet Cuong
Bitcoin Magazine